Jobsrepublic is an official Great Place to Work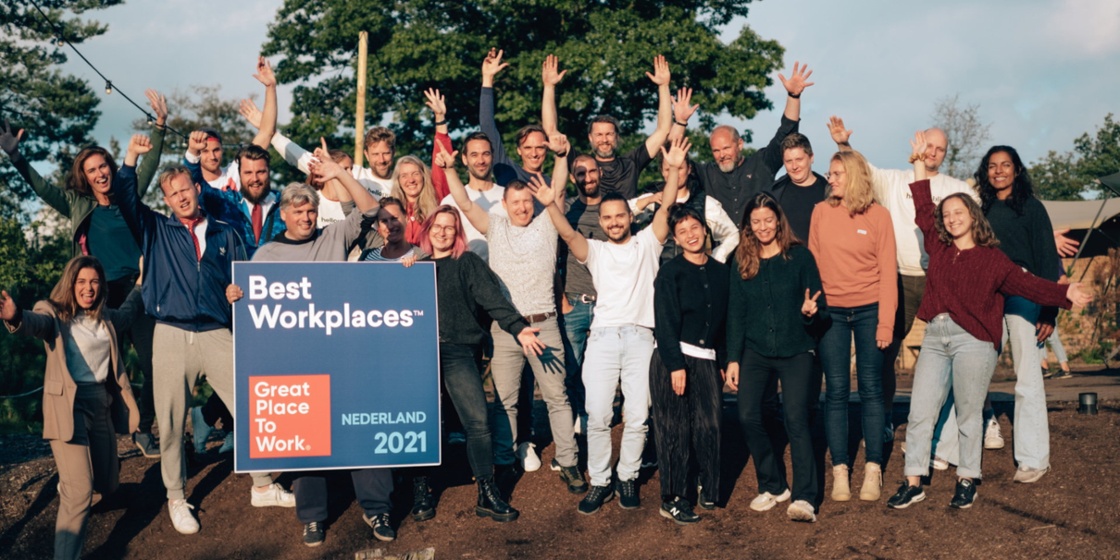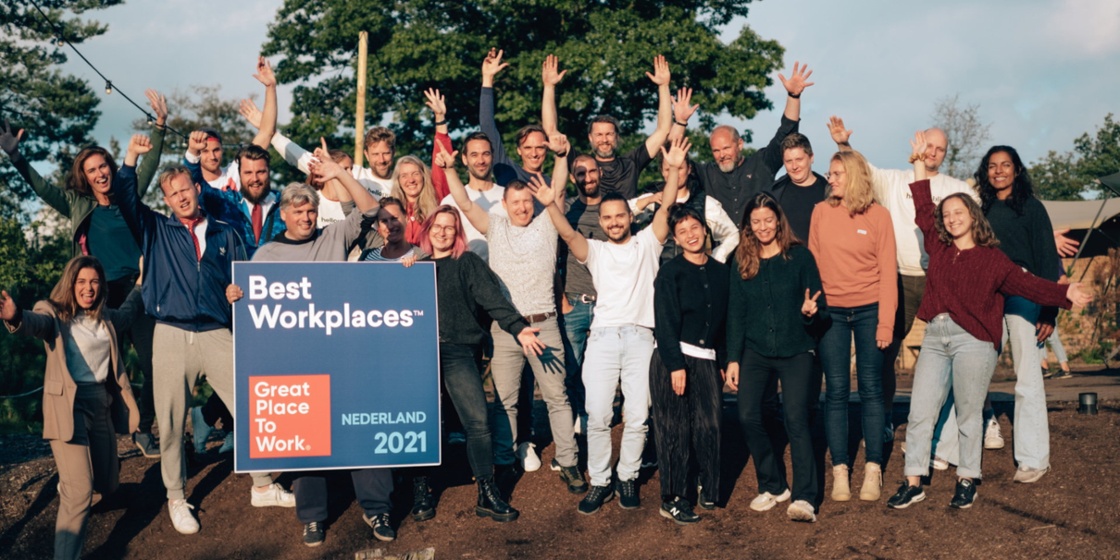 As of 2022, Jobsrepublic is an official Great Place to Work (GPTW) for the fourth consecutive year. This means that on the basis of extensive research among our 48 team members, we scored high on the 60 relevant criteria. With the minimal score for certification set at a 7.1, Jobsrepublic received an impressive 9.5 from its team members. Whether or not this score puts us in the "Top 10 Best Dutch Employers," just like last year, will be revealed in June at the GPTW awards.
In order to become a GPTW organization, an independent inquiry of its team members has to show high confidence in management and the course of the organization. Employees should enjoy working for the company and be proud of what the organization achieves and provides for its customers.
Internationally, there are over 6,000 organizations that have qualified as a GPTW, and in the Netherlands, 111 organizations carry the title. Since 2021, we have been named a "Best Small Workplace," meaning we belong to the top 10 (small) workplaces in the Netherlands.
The best workplace for the best people
We do everything we can to be the ideal workplace for people who fit our culture. These are people with ambition who continually set the bar high for themselves. They take responsibility and are highly motivated to find out how tomorrow will be different and better than today. They are creative and hardworking people that care about the quality of their work and the well-being of their colleagues.
The people who find a GPTW in Jobsrepublic are the type of talent that works well together and aspires to be the very best in social recruitment solutions, providing tons of people with their ideal job, today and tomorrow. And we strive to be the best employer in the Netherlands for them. Want to know more about our culture? Find our Culture Audit
here
.
It's not just the terms of employment or the salary that makes an employer stand out. A Best Workplace is an organization where you trust the people for and with whom you work, where you're proud of your job and have fun with your colleagues.
A strong culture built on core values
At Jobsrepublic we cherish the culture we've built together, and we work hard to maintain and strengthen it. That's why we pay a lot of attention to our core values and the norms and behaviors they are based on. We also set goals for the entire organization that are translated to department goals and personal goals every quarter. This way, everybody is aware of what their goal should be to get the result that Jobsrepublic needs to get our clients and us to the next level.
Our core values
We
connect

people with work that makes them happy.
Responsibility

We are dedicated to the business. We act like owners and take responsibility.

Expertise

We are eager to learn, and we are always evolving. This way, we always add value for our colleagues and clients.

Openness

We are honest and open with ourselves and our clients. We are always ready for feedback and open to discussion.

Flexibility

We constantly innovate and continually anticipate new developments. Nothing stays the same. Everything can change for the better.

Fun

We have fun and create a positive environment. Work should make you happy, and success should be celebrated.
Trust score of our teammembers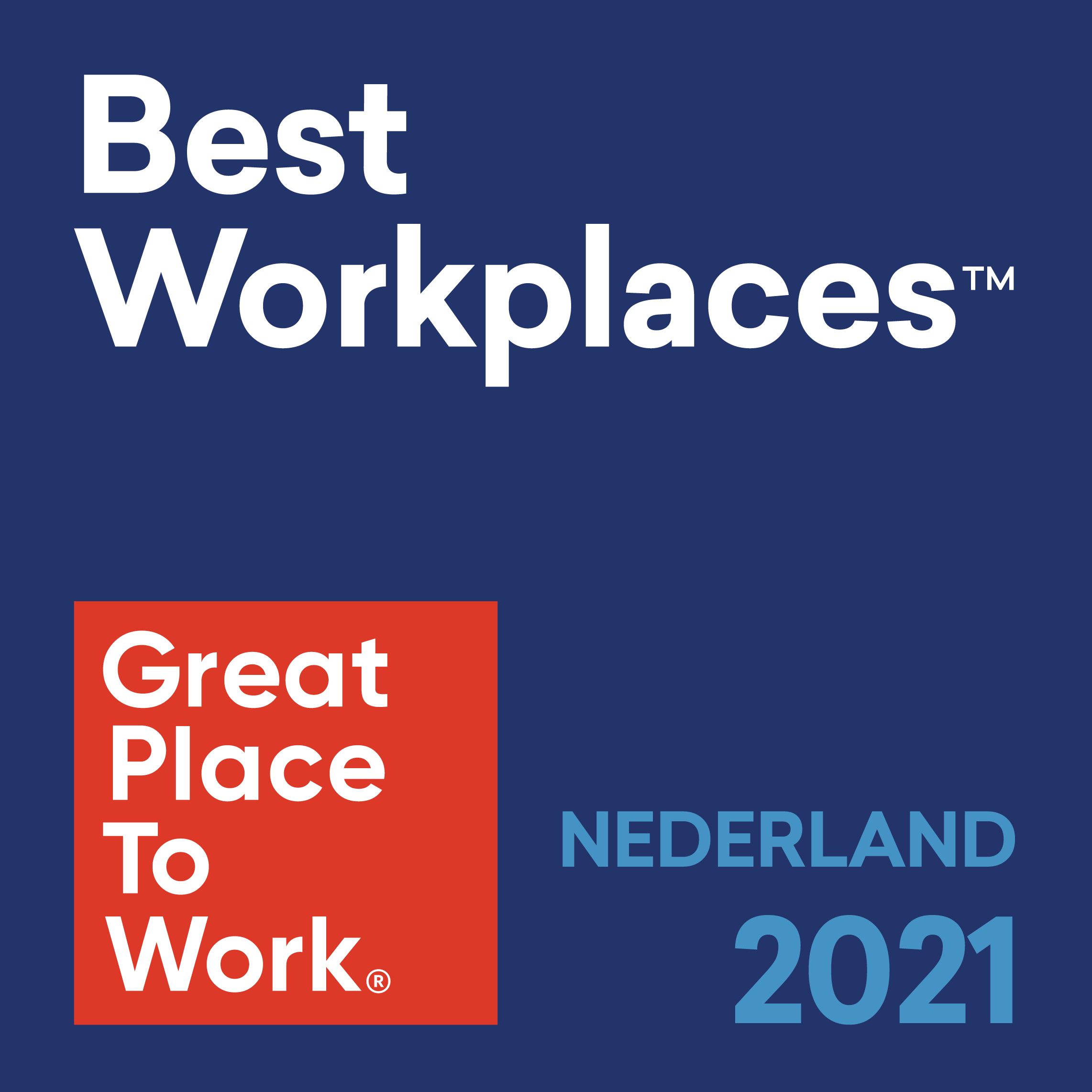 In the Top 10 of Best Workplaces 2021 (small workplaces category)
Top 250
Growth enterprise in the Netherlands, according to the Erasmus Centre for Entrepreneurship (ECE)
Working at Jobsrepublic
Jobsrepublic is a customer-focused organization with talented people that do exactly what they are good at. Positive, ambitious and innovative. From our office near the Rembrandt Park in Amsterdam, we help customers throughout the Netherlands and abroad. We are professional, hardworking and very good at enjoying life. There is always a place for talent at Jobsrepublic. Join the club and grow with us!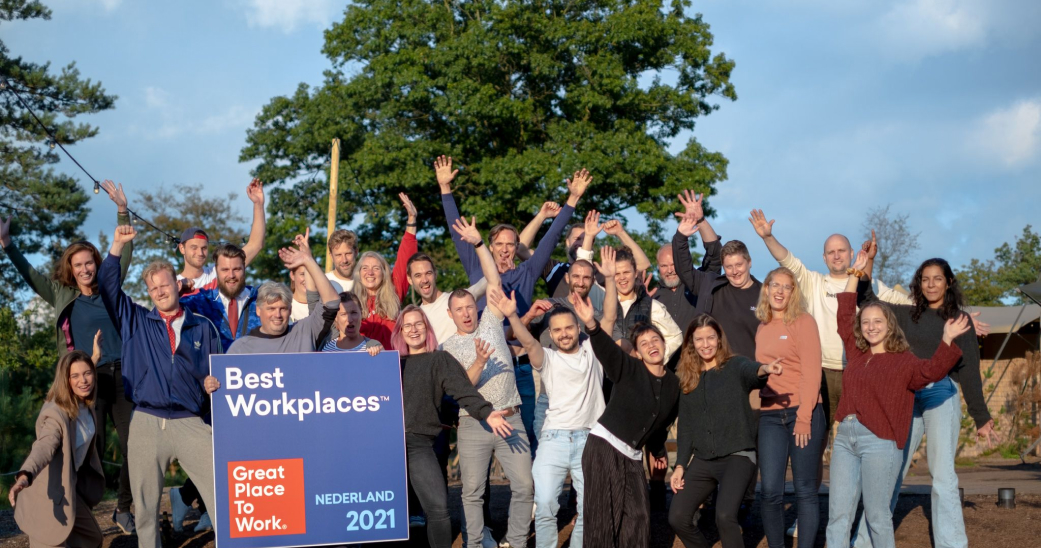 Explore your opportunities with Jobsrepublic
Are you a talent in marketing, employer branding, design, development, customer support or sales? Do you have the feeling that Jobsrepublic might be a match and think that you have the talent to help us be successful? Then we would love to get in contact.
Send a message to Annette a.schoen@jobsrepublic.nl or call 020-2611262. Are you interested in our vacancies? Be sure to check out our current job openings.